about kamini press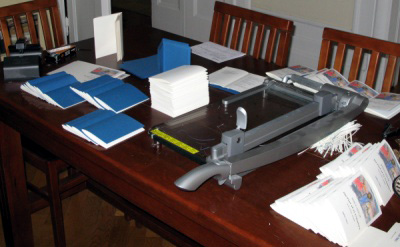 Kamini Press was started in 2007, named after a small village on Hydra island. The editor has had his summer house there for 12 years and the name is in homage to some former "neigbours" in the village. In 1939 Henry Miller arrived together with Katsimbalis (the Colossus himself) to visit the artist Ghikas in his mansion overlooking the Kamini harbour. Miller describes this in "The Colossus of Maroussi". The ruins of Ghikas' house are still there. The poet, author and singer Leonard Cohen's house is also close by in the Kamini village. It was there that he wrote many of his songs and books. The beautiful photograph on the back cover of "Songs From a Room" was taken in his Kamini house.
Kamini Press publishes fine poetry in handmade, self assembled chapbooks, usually together with original cover art. Most books also come in limited editions with watercolors. All our books are handmade: individually printed, cut and assembled. We work with Swedish paper, from Svenskt Papper.
No rush jobs, one book per year was the idea, but this is flexible and we try to keep up the tempo.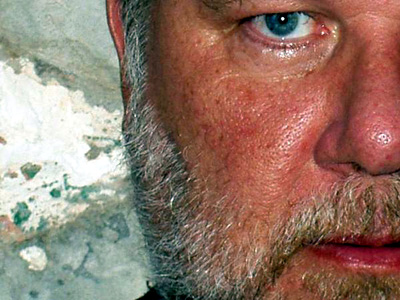 We like to present the poetry in a good way, to respect the writers. We agree with the great publisher William Packard of the New York Quarterly, who said he wanted to present the printed poem in the best possible way; he thought that "bad printing and mediocre book design inevitably militate against a fair reading of a poem". He even found different typeface for each poem in his magazine. We don't do that, but we agree on his thoughts.
We do not take submissions at this time, as we have plans already for the next two years.